Australia's Number One T-L Irrigation Distributor Since 1988

Based in Nebraska, T-L Irrigation has been dedicated to the irrigation industry for over 60 years. Their Nebraska facility operates on a 40-acre site, across 18 buildings, including a state of the art galvanising plant and tubing mill. They have been at the forefront of innovation in irrigation, through ongoing development and improvement to their range of hydraulically powered centre pivot and linear irrigator range. T-L focuses on bringing simple, easy, efficient technology to their customers.
Water Dynamics has been distributing T-L irrigators for over 30 years. We have sold, installed and serviced over 1000 irrigators across Australia. Our long-standing relationship with T-L has ensured we have vast knowledge and experience in all facets of T-L irrigators.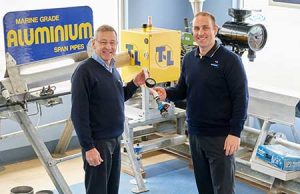 We pride ourselves on not only selling T-L irrigators and spare parts but in providing a complete array of services, from selection and design to installation and servicing. Having the most experienced T-L irrigator specialists ensures Water Dynamics' T-L services are high quality, comprehensive and unmatched in Australia.
For more information on T-L Centre Pivot and Linear Irrigators click here.
Looking to purchase a new Centre Pivot or Linear Irrigator? Looking to service your T-L irrigator? Call Water Dynamics today on 1800 571 812.
---
Product Catalogues Available
Click the images below to view or download T-L product catalogues