Servicing and Repairing a Wide Range of Pump Types and Brands
Water Dynamics stock, supply, service and repair a wide range of pumps across various types and brands. Our modern, fully equipped workshops have been designed with the capability to dismantle, repair and test water pumps from industry leading brands such as Davey, Grundfos, Lowara, Onga, Southern Cross, Stalker and more. Our wide range of pump spare parts (including aftermarket spare parts) also enables us to assist you in emergency situations and return your pumps to you even quicker.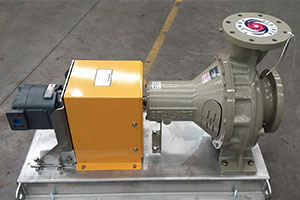 Our skilled service technicians across the country are supported by a fleet of service vehicles that are equipped with the necessary tools to get your pumps back up and running in no time. With the added versatility of onsite service, troubleshooting and spot diagnostics, Water Dynamics remain dedicated to bringing our customers excellent pump service.
Our Darwin team are proud to be Darwin's pump professionals. With custom pump test facilities at our Darwin branch, our service technicians are able to accurately diagnose pump issues and troubleshoot more efficiently and effectively.
Grundfos Pump Service Experts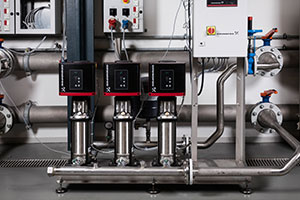 As one of the largest retailers of Grundfos water pumps in Australia, Water Dynamics are proud to provide comprehensive Grundfos pumps repair and maintenance services. From water pump troubleshooting, to repairs and maintenance services, you can be rest assured that our skilled technicians will get your Grundfos water pump up and running in no time. 
Having worked closely with Grundfos for over 30 years, Water Dynamics are well equipped with expertise and service experience across the entire Grundfos range. Contact us and get your domestic or commercial Grundfos water pump serviced today!  
Complete Onga Pump Solutions
As members of the Onga Water Pump Shop network, Water Dynamics Mt Gambier and Yarrawonga stock, supply and service a wide range of Onga  pumps for both domestic and commercial applications. Furthermore, Water Dynamics Yarrawonga operate the largest Onga Water Pump showroom in Northern Victoria with access to over 100 types of pumps at competitive prices.
As experts in Onga water pump systems, Water Dynamics are proud to deliver pump service excellence to all of our customers.  
Davey Water Pump Service and Repair
Water Dynamics Mildura specialise in Davey water pumps, where our friendly staff are equipped with extensive knowledge and experience across the wide range of Davey products available in-store. Full Davey water pump service and repair capabilities are available at any of our modern pump workshops across the country.
Water Dynamics is committed to providing quality pump services and offer residential customers a temporary water pump whilst repairs of their broken pump are carried out. This minimises the impact on households when their pumps stop working and is just part of the comprehensive service offerings that Water Dynamics prides ourselves on.
Whether you have an urgent water pump repairs or are interested in preventative maintenance, call us today on 1800 571 812.