Australia's Leading Provider of T-L Pivot and Linear Irrigator Repairs & Services
Water Dynamics are Australia's number one supplier of T-L centre pivot and linear irrigators, with design, supply and installation of your irrigation requirements. Our service technicians are committed to providing outstanding after-sales irrigation repairs and services, being experienced in essential routine maintenance, servicing and even emergency repairs of centre pivot and linear irrigation systems.
With dedicated service technicians on call after-hours, you can be rest assured that Water Dynamics will get your pivot running smoothly again in no time. Our long-standing relationship with T-L has ensured we have vast knowledge and experience in all facets of T-L irrigators.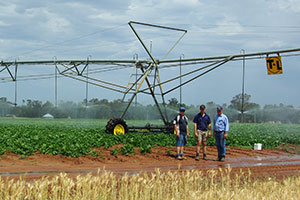 Centre Pivot and Linear Irrigator Service and Repairs
It is crucial your pivots undergo routine maintenance for optimal and reliable performance, as well as longer equipment life. With our extensive experience and expertise in servicing irrigators over the past thirty years, Water Dynamics service and repair most major makes and models of pivot irrigators. Don't wait until next season, start planning for any maintenance requirements now.
Some of our comprehensive centre pivot and linear irrigator repairs and maintenance services include:
• Structure inspection 
• Lubricant levels and grease points serviced, including pivot point bearings, towable hubs, corner rollers and legs 
• Tyre pressure and lug bolts checked
• System alignment, including checking micro-box system settings
• Hydraulic filter replacement
• Sprinkler and regulator inspection – replacing sprinklers and broken or worn components as necessary
• Safety system operation, including inspection for worn u-joint inserts and checking driveshaft shields are properly set
• Inspection of electrical components and wiring, including checking for loose connections or cord grips in tower boxes and replacing worn contactors in the drive unit motor
• Driveline service and maintenance
• Optional pump station inspection and service, including checking pump pressure for optimal water pumping
• Pivot fall down services
Water Dynamics are proud to offer the most comprehensive range of T-L centre pivot and linear irrigator services in Australia. 
We provide T-L expertise in the following areas:
• Technical advice
• Full range of T-L spare parts
• Field service and repairs
• Routine and preventative maintenance
• Routine maintenance contracts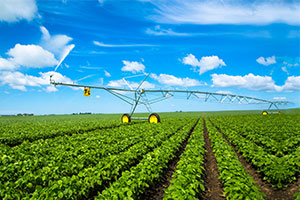 Your Local Irrigation Equipment Supplier
Water Dynamics stock over $1 million worth of spare parts in our fully stocked, national T-L warehouse. This makes us the largest stocklist of T-L spare parts in the southern hemisphere. Our T-L warehouse was developed to improve how inventory was managed and ensures our customers across the country have access to a greater availability of T-L spare parts.
Water Dynamics are proud to offer service excellence that is supported by a comprehensive range of irrigation equipment, supplies and accessories from world-leading brands.
Whether you have an urgent repair or are interested in preventative maintenance, call us today on 1800 571 812.