Valves for Irrigation
Irrigation valves help control and direct the flow of water in your irrigation system. Valves are largely maintenance free and mainly tend to fail due to incorrect selection, design or installation. So it is important to get it right the first time!
Whether you need advice on valve selection or are replacing an existing valve visit us in store and a team member can assist you with your selection.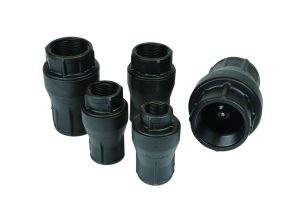 Water Dynamics has a large range of irrigation valves including:
Air / vacuum release valves
Backflow prevention valves
Ball valves
Butterfly valves
Check valves
Float valves
Foot valves
Gate valves
Pressure reducing valves
Solenoid valves
Wafer check valves
Our material options include brass, stainless steel, poly, PVC, cast iron and nylon.
For price and availability contact us on 1800 571 812 today.