Philmac – Trusted Fittings and Valves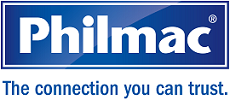 Philmac is an Australian-based, global leading manufacturer of innovative irrigation products with over 80 years' experience in fittings and valves. They provide cost-effective solutions for the transfer, control and application of water.
With a global reputation built on innovative manufacturing, Philmac's products are produced at their state-of-the-art manufacturing facility in Adelaide, South Australia. With world leading research, testing and product development, Philmac aims to continue delivering innovative and efficient water solutions. Philmac are dedicated to continuous product improvement in quality and design, and are committed to continuing to deliver customer service excellence.
Being Australian designed and Australian made, Philmac's wide range of products are designed by world leading engineers and researchers. Furthermore, Philmac's products are manufactured to meet Australia's harsh climate conditions and enable irrigators to distribute water with no wastage or evaporation and very little maintenance. Philmac's range of poly fittings and valves undergo rigorous testing, both in the laboratory as well as in the field, resulting in quality products that deliver optimal performance each time.
With a longstanding relationship and the advantage of our national purchasing power, Water Dynamics are proud to supply our customers with competitive pricing on Philmac's entire range including:
Water Dynamics sell over 6,000 Philmac Challenger micro sprinklers each year. These energy efficient sprinklers have a broad range of agricultural applications, from nut crops to frost control, to vineyards. Philmac offers complete coverage solutions, with a variety of irrigation products suitable for your specific needs.
For pricing and availability of Philmac products call us today on 1800 571 812.