Irrigation Sprinkler Experts – Supply, Design, Installation and Repair
Sprinklers are an effective method of maximising water efficiency, while ensuring an even application of water. They can be used across a range topographic conditions in countless applications such as home gardens and turf, council landscaping, golf course irrigation, crop irrigation, controlling airborne dust or for cooling.
From a garden irrigation sprinkler to a sprinkler system for a golf course, Water Dynamics can supply the most efficient and cost effective sprinkler system to suit your needs. We also provide a complete design, installation and repair service for irrigation sprinklers.
We have a large range of sprinklers in store from leading brands including Hunter, Toro, Rainbird, Netafim, Rivulis and NaanDaan Jain.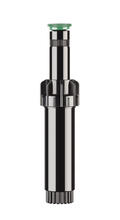 Pop-up spray sprinklers
Sit in the ground and spray in one direction only ie they do not rotate
Generally used for small areas
We sell over 20,000 pop-up sprinklers each year and carry a large range in stock
Sold individually or in value packs, with or without nozzles, fixed arc and variable arc options
Available as single replacements for a domestic irrigation system or as part of a large commercial design for a council park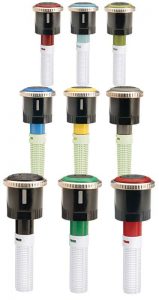 Pop-up gear driven / rotor sprinklers
Sit in the ground and rotate ie spray in all directions
Utilised to irrigate larger spaces than pop-up spray sprinklers
Plastic and metal available
Impact sprinklers
Traditional sprinklers that sit above ground and can be moved around as required
Ideal for large garden areas and farms
Advantages include uniformity of coverage, resistance to materials like sand and soil, and they operate at lower water pressures
Brass and plastic available
Full and partial models available
Riser mounted and heads only
Micro sprinklers
Suitable for both overhead and ground level irrigation
Often sit on a stake
Operate at low pressures
Available in multiple spray patterns
Need to purchase or repair an irrigation sprinkler or sprinkler system? Call us today on 1800 571 812 to discuss your requirements.