Water Solutions for your Home: Expertise and Cost-Effective Products
At Water Dynamics, we provide a complete range of residential irrigation products and services to help you efficiently manage your home's water supply. Whether you need sprinklers, pressure pumps, or a complete irrigation system, our team of experts is here to assist you with a cost-effective product range.
Visit Our Store to See Our Complete Irrigation Range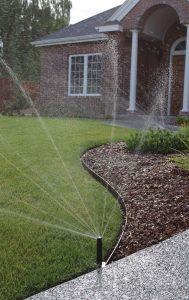 Our friendly staff in-store are available to help you with everything from product selection to designing an automated underground system. You can find your local store here. Water Dynamics has what you need when you need it, with a product range designed to cater to residential irrigation and overnight delivery from most stores.
Our Wide Range of Water Management Products Includes:
We partner with well-known irrigation brands, including Hunter and Toro, and can assist with all aspects of your home irrigation system, from the controller station to the pump, backflow prevention system, chemical injection system for fertilizers and other chemicals, combinations of different filters, mainline valve, and flow meter.
Complete Residential Irrigation Systems – In Two Simple Steps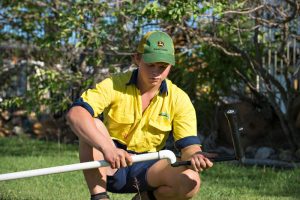 System Design – Our qualified technicians will design a suitable irrigation system for you, based on your specifications and requirements. You will then be provided with a detailed quote that covers the costs of the system. To download our Water Dynamics Irrigation Design Planner, click the link and start designing now. 

In order to assist with your new residential system design, our branch will be happy to spend time on a quick consultation in store. To help with that consultation, please see our list of handy reference questions to prepare for – Water Dynamics Residential System Design Preparatory Questions.

Installation – Our installation team will come out to perform the installation. The whole installation process typically takes up to 2 days to complete, depending on the size of the job, so you can enjoy the convenience of your new irrigation system in the quickest time possible.
Pressure Pumps for Every Home
If you are not connected to mains water and are using water from a bore or tank, then pressure pumps are vital to your home. We have a full range of residential pressure pumps in-store from leading brands, including Onga, Grundfos, and Davey.
Rainwater Harvesting

By capturing rainwater running from your roof, you can reduce your water bill and your impact on the environment. Rainwater can be used for irrigation, laundry, and toilets, decreasing your demand for town water. We can provide technical advice as well as supply and install a tank and pump suited to your property and budget.
Expert Irrigation System Repairs
Is your irrigation system not running at its maximum capacity? Are your sprinklers not rotating properly, or has your irrigation system been damaged by your lawnmower? If you have any issues, contact us, and we will send out our qualified irrigation specialists in fully equipped vehicles to assess your system. Don't waste time trying to fix it yourself – call us first! We repair all types and brands of irrigation systems, including sprinklers, drip, and micro.
Contact us today at 1800 571 812 and let us help you with your home's water management.