Onga – Pumps for Water Movement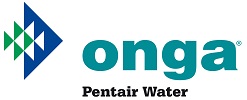 Onga's extensive range of
pump products
are designed to
solve your water needs across a range of industries.
Servicing domestic, agricultural, commercial and submersible applications, Onga pumps are known for their quality and ability to meet the demands of their customers all over the world. We have worked closely with Onga for over 30 years, with our
Yarrawonga
and
Mt Gambier
stores being part of the exclusive Onga Pump Shop network. Our Yarrawonga store also showcases the largest Onga Pump showroom in Northern Victoria. Water Dynamics stocks and distributes a broad range of competitively priced Onga pumps. We have access to all Onga pumps and accessories, however we have a strong focus on the following:
Transfer pumps, including the 400 series, 14-HO-FLO series and the cast iron 18-HI-FLO series
Pressure systems, including SHM series, Flotech and Intellimaster pumps
Domestic pumps
Shallow and deep well pumps, including Farmmaster ranges
Sump pumps, including the VF series sump pumps.
Swimming pool pumps
Fire fighting pumps
Our workshops are equipped to troubleshoot all common problems with Onga pumps
Equipped with the equipment and expertise to repair your Onga pump, Water Dynamics are proud of our
pump service
excellence. We repair Onga pumps that have broken down and ensure wherever possible that the pump can be returned to service as soon as is possible. Being part of the exclusive Onga Pump Shop Network, Water Dynamics are able to access an extensive range of spare parts at short notice. This ensures we are able to get your Onga pump up and running as quickly as possible, further minimising downtime. The dedicated staff at Water Dynamics are knowledgeable and experienced a wide scope of Onga pump sales,
services and repairs
across both commercial and domestic applications.
For pricing and availability of Onga products call us today on 1800 571 812.
---
Product Catalogue Available