Irrifrance Hard Hose Reel Machines for Parks, Sports fields, Pastures and Crops
Hard Hose Irrigation Systems are designed to sit at the edge of a paddock attached to a hydrant; it consists of a hose reel with a big gun sprinkler on the end of a poly hose; the hose reel rewinds the hose in by the water-powered turbine which is mounted to the hose reel. Ideal for applying water on small and large farms, difficult-shaped paddocks, most crops and pastures, sporting grounds and parks. 
They are an uncomplicated system that is easy to transport, operate and troubleshoot and can be particularly cost-effective.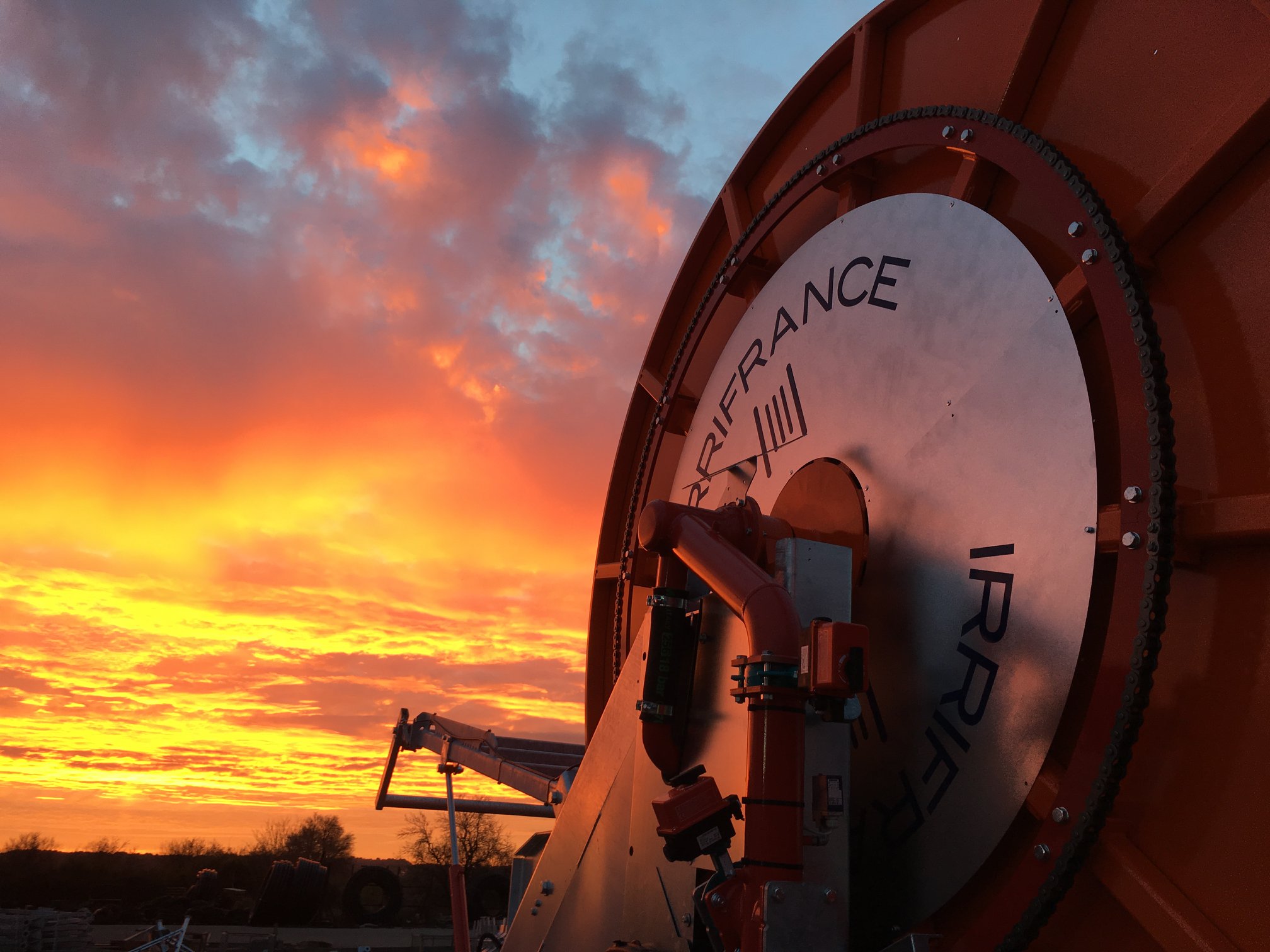 Water Dynamics is the Australian exclusive distributor of the Irrifrance Hard Hose Reel Machines.
Irrifrance Hard Hose Reel Machines are designed in the finest detail for simple and safe use, with strict application of all EEC standards
The PE, which is exclusively manufactured at Paulhan in south of France, is 100% designed from new resin, with constant thickness levels
Qualified for 16 bars
Equipped with IRRICONTROL and IRRIDOSEUR automated water management   
Turbine is cast iron construction and not aluminum      
30% heavier machine than comparable European machines     
The HDPE hose is manufactured by Irrifrance  
Full Hydraulic functions 
Irrifrance Hard Hose Reel Machines are a premium, heavy-duty quality product to last a lifetime.
Like to know more about the advantages of Irrifrance Hard Hose Reel Machines? Contact us today on 1800 571 812 or submit your details.