Water Dynamics Yarrawonga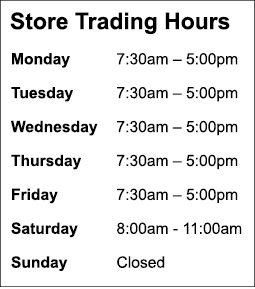 Water Dynamics Yarrawonga's newly refurbished store is located in the industrial area of Yarrawonga on Acacia Street.
The store has over 40 years experience in designing, quoting and installing irrigation equipment. Our friendly staff have extensive irrigation knowledge specific to the Yarrawonga and surrounding areas. From small home sprinkler systems to large broadacre and commercial installations, our staff can provide irrigation solutions tailored to your needs.
Our store showcases an extensive range of both residential and agricultural irrigation fittings and equipment at competitive prices. So if you are not quite sure what you are after, visit us in store to view our range and chat to our friendly staff.
Number one T-L centre pivot and linear irrigation specialists
Our Yarrawonga store specialises in broadacre pivot irrigation systems and are able to service, repair and install T-L centre pivot and linear irrigation systems. Our team has extensive centre pivot knowledge and are the first choice for T-L irrigators in Yarrawonga and the surrounding area.
We carry a range of pipes and spares on site and this range is fully supported by our central distribution centre in NSW, where over $1 million worth of T-L inventory is held.
Call us today on 1800 532 024 for a quote.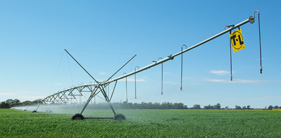 Part of the Onga Pump shop network
Water Dynamics Yarrawonga is one of the largest Onga pump suppliers in Northern Victoria, stocking over 100 types of pumping units within our showroom.
Our knowledgeable technicians are also experienced in installing and servicing Onga pumps suited for various commercial and domestic applications.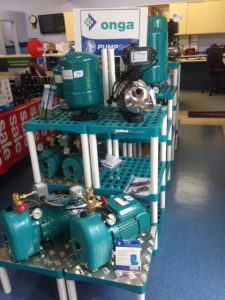 Fully equipped service bay for quick turnaround of irrigation and pump equipment
Our newly refurbished store has a new service bay, designed to service customer's equipment as fast as possible. Water Dynamics Yarrawonga understands the significance of ensuring your equipment has minimal downtime, so our team of service technicians work hard to get your equipment up and running to ensure it is durable for the remaining or approaching irrigation season.
Water Dynamics Yarrawonga have a flexible approach to servicing and our service team members are all skilled in both onsite and in-house service. This enables us to utilise a combination of both onsite and in-house service offerings that are suited to individual customer requirements.