Meet the Water Dynamics Team
At Water Dynamics our strength is our people. With over 135 years of experience combined our management team is full of dedicated individuals who take pride in our extensive industry expertise, and our professional, friendly customer service.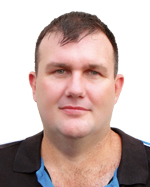 JAMES OSBORNE
General Manager
Our friendly General Manager at Water Dynamics Darwin, Jimmy has extensive experience in the irrigation industry. With his knowledge and experience spanning over many years, Jimmy has developed an excellent reputation for fulfilling the individual needs of his customers. Jimmy is primarily interested in helping the wider community, this includes customers from the large commercial clients, to the residential enthusiast.
---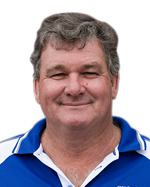 DAVID BELL
National Sales Manager
Being with Water Dynamics for 20 years, David regards himself as a specialist in delivering drip irrigation systems and has a broad knowledge of all things pumping and irrigation. Having a diploma in Business and completing many industry courses, David has a strong background across a broad range of farming activities. While David has been involved with many interesting clients from industries such as government, sporting organisations and wineries, his real focus is supporting the farming community from large corporate farms to the family owned ones.
---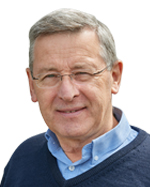 HAYDN McPHERSON
Mt Gambier Branch Manager
Haydn has had a long history with Water Dynamics, commencing his employment with Davison Drilling & Irrigation in 1988. Working in the installation team, Haydn was involved in many irrigation projects, particularly in centre pivot irrigation. Six years later Haydn moved into the position of Purchasing Officer and had the responsibility of designing and quoting centre pivots and pumps as well as being involved in the administration side of the business. By 2003 Haydn became joint Branch Manager and by 2008 had full responsibility of the Mount Gambier branch.
---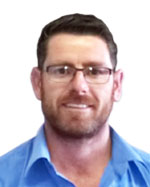 DANIEL FREE
Shepparton Branch Manager
Daniel has been working in the irrigation industry for over 20 years. Having a Cert IV in Business Management and completing many industry courses, Daniel regards himself as having a broad knowledge of pumps, filters and irrigation requirements across many irrigation sectors.
---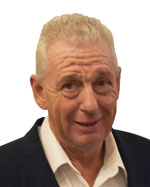 JEREMY COX
Longford Branch Manager
Brought up on the family farm, Jeremy has a solid understanding of agriculture and water requirements from a practical and technical aspect. Jeremy has been with Water Dynamics for 18 years and has been working in the industry for over 32 years.
Prior to joining Water Dynamics, Jeremy operated his own business based around agricultural repairs and manufacturing services. He has diplomas in both business and irrigation and has completed a number of industry courses.
Over the years Jeremy has been involved with a large range of projects including the Macquarie settlement irrigation Scheme, the largest private irrigation schemes in the state.