Meet the Water Dynamics Team
At Water Dynamics our strength is our people. With over 150 years of experience combined, our management team is full of dedicated individuals who take pride in our extensive industry expertise, and our professional, friendly customer service.
---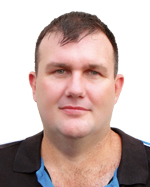 JAMES OSBORNE
Darwin General Manager
Our friendly General Manager at Water Dynamics Darwin, Jimmy has extensive experience in the irrigation industry. With his knowledge and experience spanning over many years, Jimmy has developed an excellent reputation for fulfilling the individual needs of his customers. Jimmy is primarily interested in helping the wider community, this includes customers from the large commercial clients, to the residential enthusiast.
.
---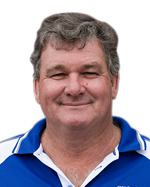 DAVID BELL
National Sales Manager / Acting Mildura and Robinvale Branch Manager
Being with Water Dynamics for 20 years, David regards himself as a specialist in delivering drip irrigation systems and has a broad knowledge of all things pumping and irrigation. Having a diploma in Business and completing many industry courses, David has a strong background across a broad range of farming activities. While David has been involved with many interesting clients from industries such as government, sporting organisations and wineries, his real focus is supporting the farming community from large corporate farms to the family owned ones.
---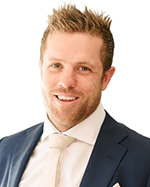 ANDREW SUMMERTON
National Operations Manager
In his role Andrew is responsible for improving operational management practices within Water Dynamics, while also taking part in the implementation and refining of new strategic initiatives. Andrew has a degree in Mechanical Engineering, and brings a great deal of experience to Water Dynamics having held various roles within engineering based businesses throughout his career. Prior to joining Water Dynamics Andrew was in the role of National Product Manager at the Inenco Group.
---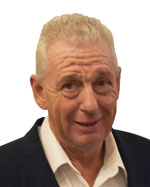 JEREMY COX
Business Development Manager
Brought up on the family farm, Jeremy has a solid understanding of agriculture and water requirements from a practical and technical aspect. Jeremy has been with Water Dynamics for 18 years and has been working in the industry for over 32 years.
Over the years Jeremy has been involved with a large range of projects including the Macquarie settlement irrigation Scheme, the largest private irrigation schemes in the state. He has diplomas in both business and irrigation and has completed a number of industry courses.
---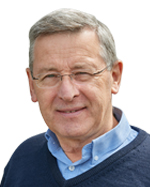 HAYDN McPHERSON
Mt Gambier Branch Manager
Haydn has had a long history with Water Dynamics, commencing his employment with Davison Drilling & Irrigation in 1988. Working in the installation team, Haydn was involved in many irrigation projects, particularly in centre pivot irrigation. Six years later Haydn moved into the position of Purchasing Officer and had the responsibility of designing and quoting centre pivots and pumps as well as being involved in the administration side of the business. By 2003 Haydn became joint Branch Manager and by 2008 had full responsibility of the Mount Gambier branch.
---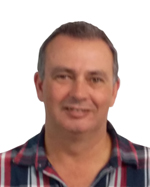 ANDREW HESLIN
Yarrawonga Branch Manager
Andrew has an extensive background in Irrigation and Water Management, and he holds a number of formal qualifications in water management, irrigation, HSE & risk management. In addition, having grown up on horticultural enterprises, Andrew has a firsthand understanding of agricultural irrigation, and what is important to our customers. Prior to joining Water Dynamics, Andrew was teaching irrigation at TAFE & spent 13 years working in Corporate services for Goulburn Murray Water, he also has over 20 years of Commercial and Sporting Turf experience under his belt.
---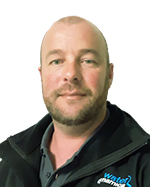 MARK RUSSELL
Tasmania Branch Manager
Mark joined the Water Dynamics team in July 2019, bringing with him extensive knowledge from within the water industry. As a proud Tasmanian, Mark has spent many years in the mining, civil, industrial and agricultural sectors, providing clients with turnkey solutions to their water project requirements. Mark's significant background in project, workshop and operational management, along with the extensive knowledge and experience of the Tasmanian team, allows Water Dynamics Tasmania to provide design and installation solutions suited to client requirements.
---
PAUL MOAT
Shepparton Branch Manager
Previously branch manager at Water Dynamics Yarrawonga, Paul has been employed in the irrigation industry for 30+ years and still enjoys meeting clients and designing their systems and achieving successful outcomes together. Paul's journey started with working in retail, gaining knowledge of products and systems along the way. He was then promoted into design and sales of project systems for the Horticulture, Broadacre and Turf markets. Paul enjoys the diversity of the industry because every job is different and has its own unique challenges to overcome.