Water Dynamics Tasmania Update & Congratulations Jeremy!
Water Dynamics Tasmania Update & Congratulations Jeremy!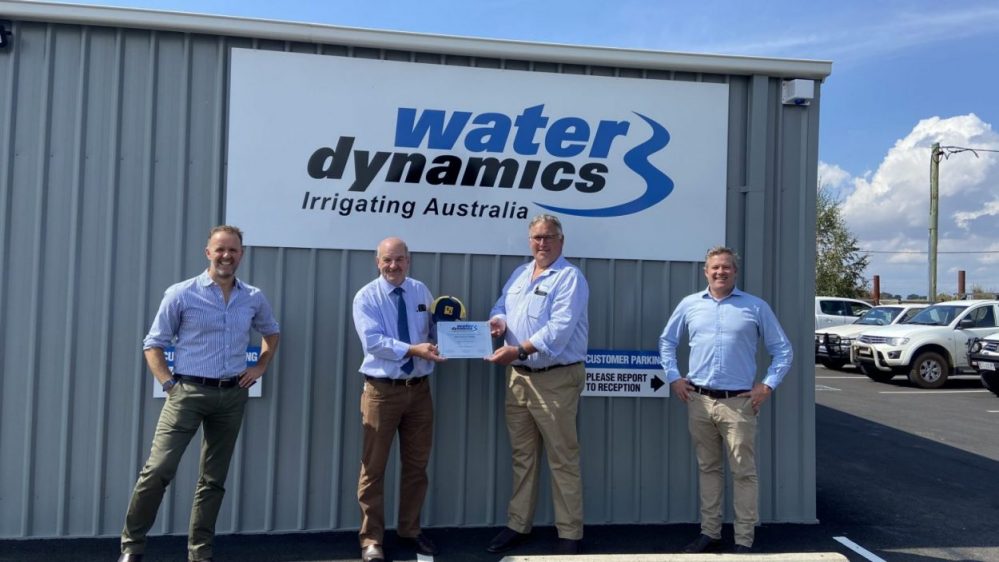 Water Dynamics Tasmania celebrated the official opening of the new building on Friday 12th March with Minister Mark Shelton MP, Water Dynamics CEO Scott McLennan and Questas Group, Group CEO Mark Taylor on hand for the festivities. Branch Manager Greg Bullock presented an Industry Service award to Jeremy Cox, who has been involved with the old shed on the Water Dynamics property for close to 30 years and with Water Dynamics for over 21 years.
After the formalities, guests and staff were treated to some light refreshments and time to mingle on a beautiful day in Longford. A special mention and thank you to Sharon for organising everything on the ground and ensuring the day went smoothly; and also to Anella who was our in-house photographer for the day. And finally a huge thank you to the whole team for pulling on their best high Vis and steel caps – it was a great celebration for the whole team.
---
Industry Service Award – Jeremy Cox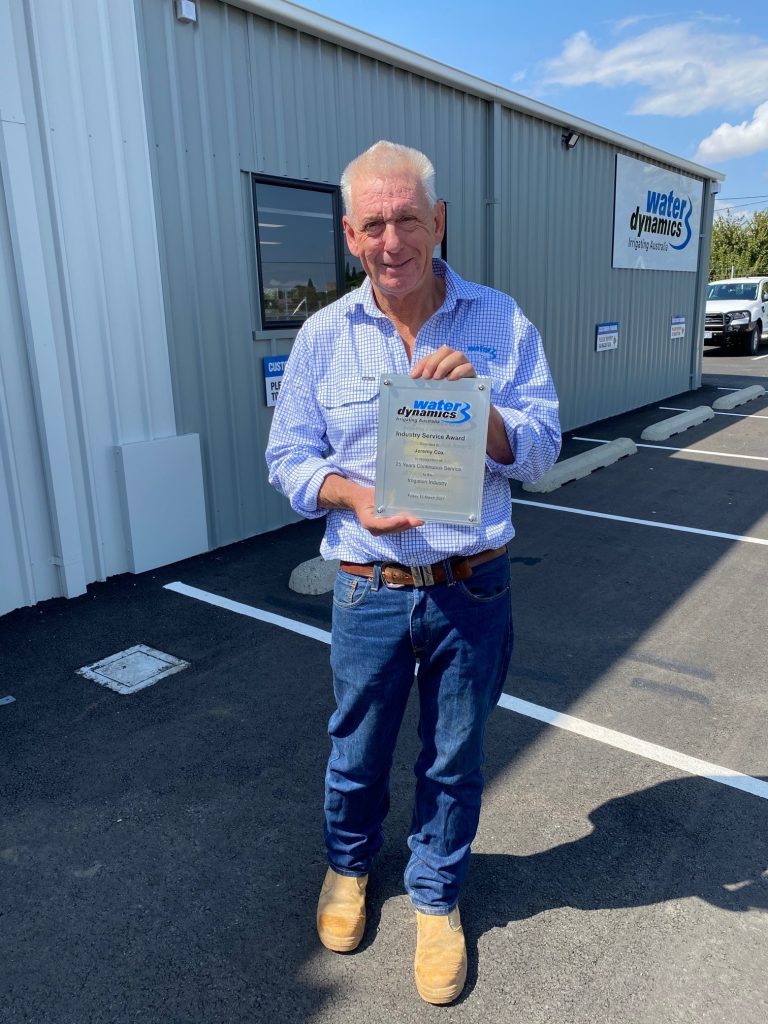 Jeremy Cox started off running a successful engineering business from the old shed dealing in silos, sheep panels, the maintenance and manufacture of potato machinery, and building pump sets. In 1994 he was appointed by Len Langford and Alan Arnold to be a sub-dealer to Yarrawonga Irrigation. This was Jeremy's start in the design, sales and erection of pivots.
Yarrawonga Irrigation were of course the agent for T-L. Randy George from T-L said Jeremy's first order for a pivot was in September 1994 for 2 pivots, and in the following year another 2 were ordered. This order was closely followed by another 3 clients with their first venture expanding into pivot irrigation.
Jeremy soon had a good handle on all aspects of irrigation and to this day he has a good reputation for designing efficient, functional and simple pivot systems. There are hundreds of T-L pivots in Tasmania now. For those who understand the intricacies, he has designed complex systems with multiple variable speed pumps feeding several pivots, and large multi-faceted stock water systems.
Jeremy has worked on large district projects including:
The Macquarie Settlement pipeline, taking water from the Poatina tail race and delivering into the Lake River and onto the Macquarie River near Darlington Park. This project has since been extended to Kenilworth. To our knowledge, this is the largest private irrigation scheme in Tasmania.
He designed the pipeline to take water from the South Esk River to Winton Dam and onto Campbell Town.
Jeremy has worked on some designs interstate: examples such as Pardo Station in the Pilbara. At Pardo they take nitrogen-rich by water from the production of explosives for the mining industry, and irrigate 860ha of fodder for Wagyu beef production.
There was a problem with some diesel engines on pivots 15 years ago. These engines were burning engine oil. When the manufacturer couldn't or wouldn't acknowledge the problem, Jeremy figured it out. It was a case of excess crankcase pressure. The manufacturer then provided bleeder kits to every machine.
Jeremy has developed a good mix of skills and qualifications through his career. He started as a welder with Harry Stockpool, then completed an auto-electrical course, followed by a Diploma of Irrigation and a Diploma in Business. These, plus his natural curiosity to find out how things work, and to see if he can improve things, have made him into a really handy bloke to have as your irrigation system designer and supplier.
Many of us have seen him in his cramped office about a new project – and been greeted with a smile and been told that he's got a new mapping program. Now he's got a new shed too, congratulations Jeremy!
Latest News Posts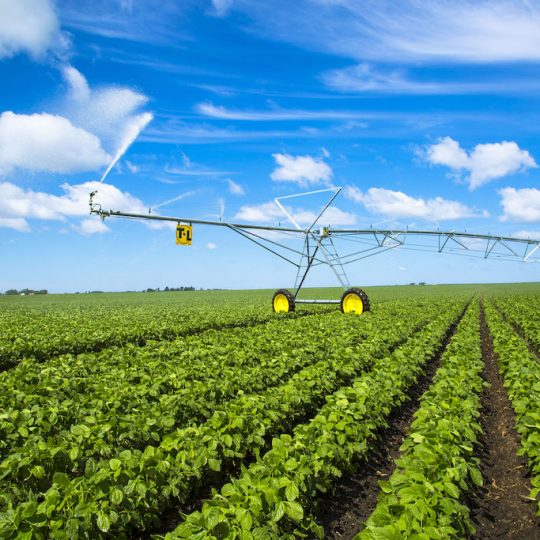 If you're a farmer, you know that one of the most important parts of any season is the irrigation season.…
Read More...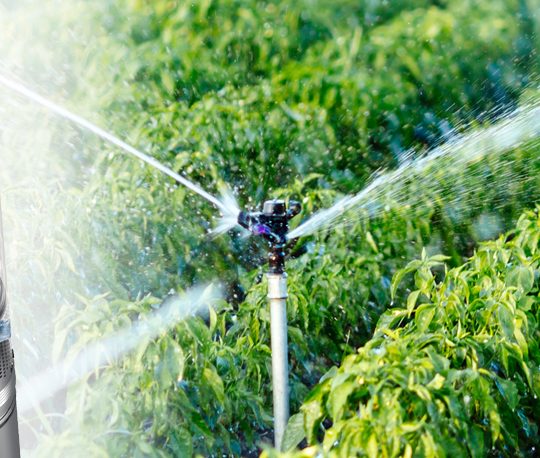 The bore pump should be efficient and productive for a long time, assuming it was well selected and properly installed.…
Read More...