Barrhill Chertsey Irrigation Scheme
Barrhill Chertsey Irrigation Scheme
April 19, 2017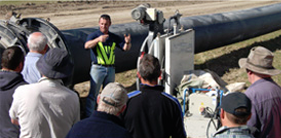 Water Dynamics teamed with Water Infrastructure Group and Tyco Flow Control in New Zealand to deliver the Barrhill-Chertsey Irrigation Scheme in Mid-Canterbury near Methven one hour south of Christchurch.
Project Drivers
Mid Canterbury farmers have few alternative sources of water. The new scheme will provide for more balanced use of the district's water and energy resources by easing pressure on ground water resources and reducing energy consumption for pumping. The scheme will also provide further ground water recharge in the lower plains.
Our Solution
The project involves supply and construction of a pressurised polyethylene pipeline network to irrigate approx 5600 ha of land between the Rakaia and Rangitata Rivers.
The high density polyethylene pipe is manufactured in New Zealand by Tyco. The main pipeline has been designed to distribute 2500 litres per second to forty off-takes located on properties which hold Barrhill Chertsey Irrigation shares. The pipeline network has been designed to accommodate a future capacity of 6500 litres per second, sufficient to irrigate up to 14,500 hectares.
Technology
Five main distributions lines
3,800 x 15 metre lengths of high-density polyethylene pipe, which equates to 57,000 metres
2.2 million kilograms of polyethylene resin material used in manufacturing the pipe
Pipe size ranges between 200 OD to 1000 OD and pressure ratings from 4 to 12 bars
Where possible, gravity head is used to provide 35-40 metres of pressure at the off-takes
Where gravity head is insufficient to provide 35-40 metres of pressure, booster pumps will be used.
To discuss your irrigation projects please give us a call on 1800 571 812.
Latest Projects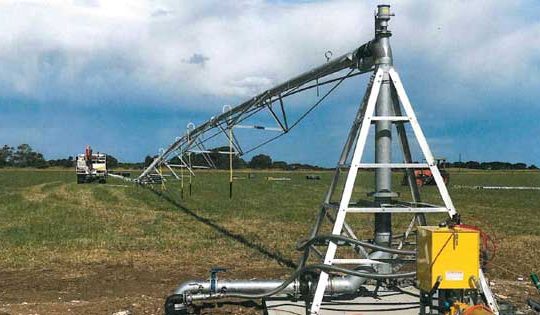 When living and working within a region such as South-East South Australia, where 49%* of the land is classed as…
Read More...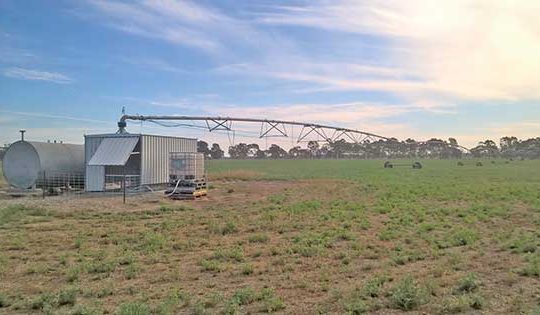 The Customer Hawkins Booroopki Farms Job Specifications Assessment of existing irrigation infrastructure, including diesel engines, turbine pumps, PVC pipe mainlines,…
Read More...