Water Dynamics Yarrawonga creating automatic irrigation & power solutions
Water Dynamics Yarrawonga creating automatic irrigation & power solutions

Customer & The Problem
A Dairy Farmer decided that they needed to drought-proof his farm with an automated water irrigation system and contacted Water Dynamics Yarrawonga VIC.
After many conversations and visits to the Dairy Farm from our project & design specialist Paul Moat, a solution was put in place to solve our client's irrigation and power problems.
Solution and Job Specifications
The solution consisted of a 1 x 15Kw Franklin submersible pump mounted in the local river to supply water to the storage dam back to the farm. This pump is powered by 60 x 330W solar panels that have been mounted to the top of the hay shed roof, 500mts away from the river pump location. When the solar levels drop below a specific wattage, the system is designed to kick over to the cummins diesel genset automatically.

The Cummins 90kva genset was selected to provide power to the river pump, the two dam pumps and the two towable TL pivots for when the solar power is below a specific wattage. The genset is situated in a central location near the hay shed to minimise the amount of cable required. When all pumps and pivots operate, the genset operates at 47 hertz.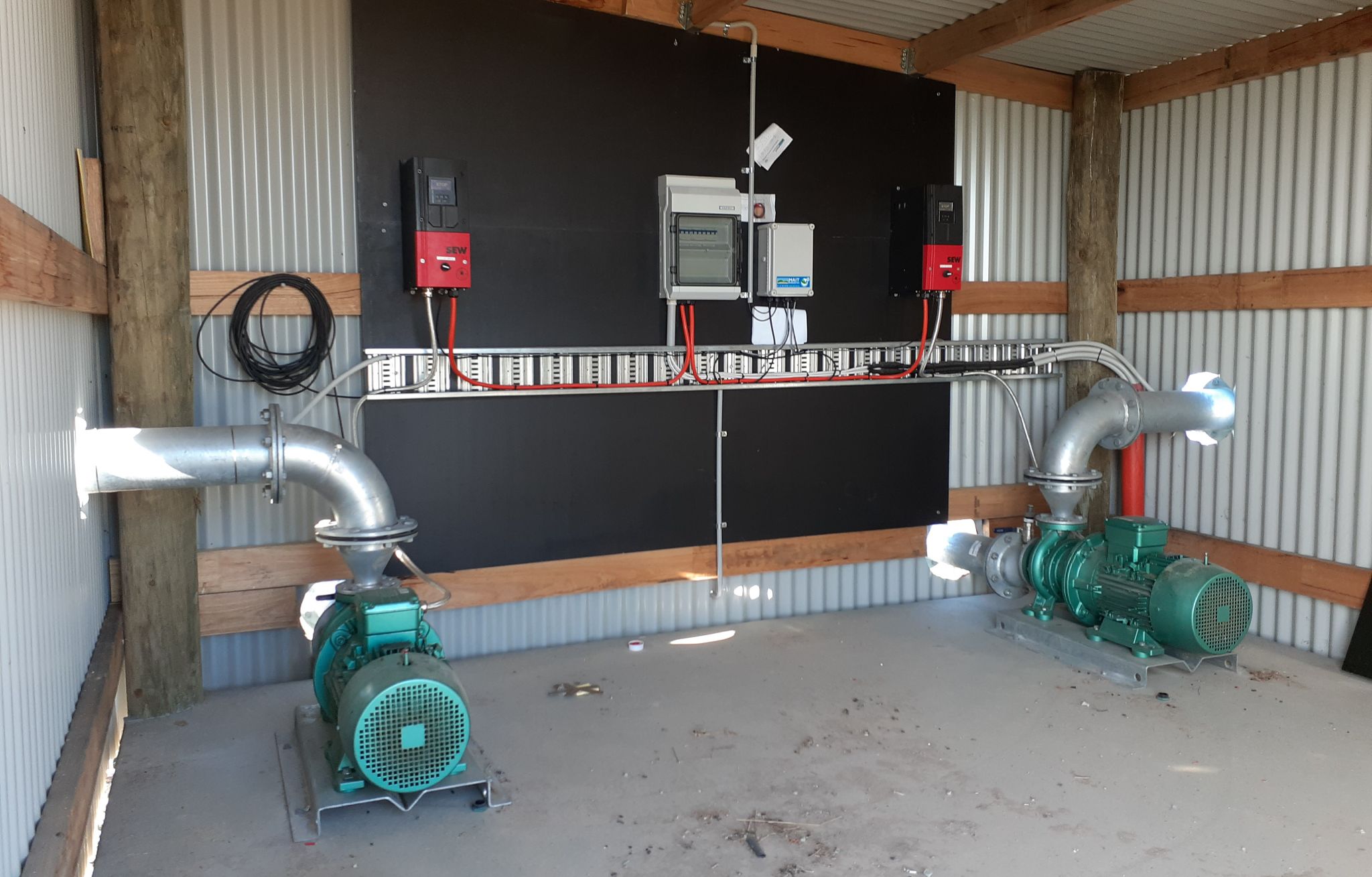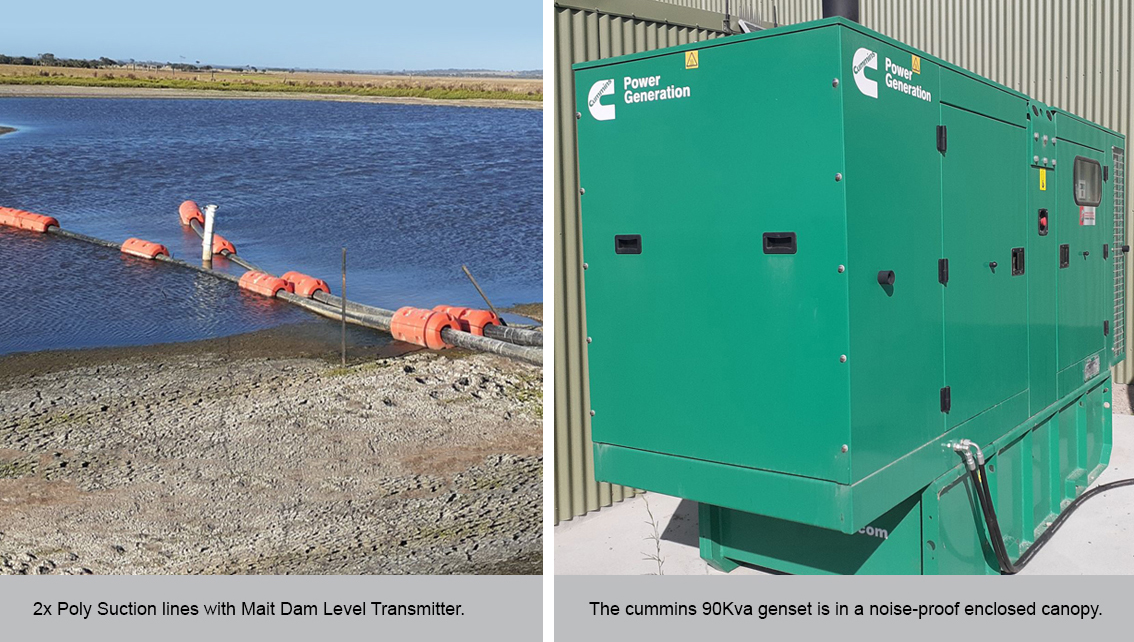 2 x Pentair 11Kw Starline motor pumps were installed, delivering the required flow and operating efficiency of 80%; the water is delivered to 5 locations from a dual pump system via a 150mm PVC pipeline. The suction lines are 180mm poly with pontoons and clemons self-cleaning strainers. In addition, there is a dix stainless-steel right-angle filter at both pump station discharge points to act as a secondary filter to the clemons screens.
Outcome
The pasture irrigation solution was to run 2 x TL towable pivots covering an area of 49.2 Hectares over five sites. The pivots have PPC3 control and are designed to apply 16mm of water per day, per site, and once the pivots have completed their full rotation, the Pivots and dam pump units will shut down. The picture below shows the pasture results after 200 hours of the T&L irrigation installation.

Another feature of the system is that the pivots, the dam pump units, the dam level and the genset can all be operated from a mait telemetry radio system installed at the base station at the house. Additionally, the system can all be managed and monitored through the mobile app using his smartphone.
If you require any solutions to assist with the improvement to your farming irrigation practices please don't hesitate to call the team at Water Dynamics Yarrawonga VIC on 03 5743 8900.
Latest Projects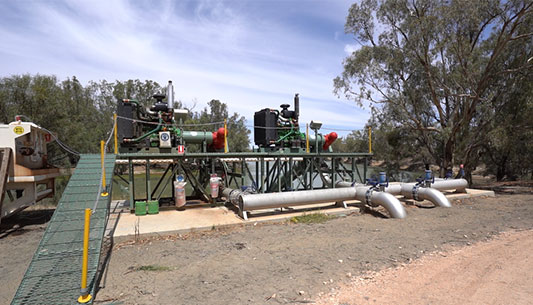 Owning and operating two of the largest vineyards in Australia, Duxton Vineyard produces approximately 60,000 tonnes of grapes a year,…
Read More...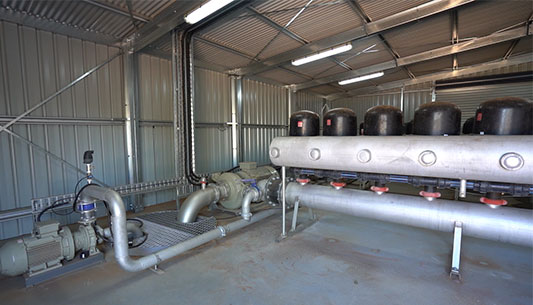 Having grown fresh Australian table grapes for both the domestic and international markets for over 40 years, Cordoma Group are…
Read More...