Water Dynamics completes pump shed for Murray Darling vineyard
Water Dynamics completes pump shed for Murray Darling vineyard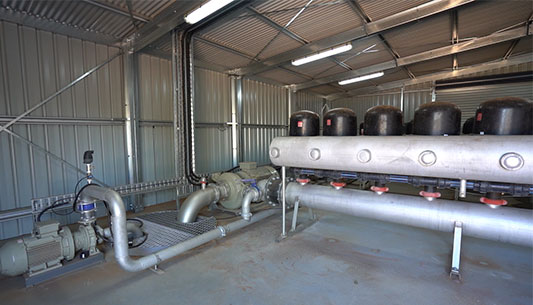 Having grown fresh Australian table grapes for both the domestic and international markets for over 40 years, Cordoma Group are reputed in the market for the consistently high quality grapes produced on their 500+ acres of farms along the Murray River.
Water Dynamics is dedicated to providing Australian vineyards like Cordoma with expert solutions for all their irrigation needs. With numerous branches located across the Murray Darling region, Water Dynamics is equipped with the experience and local expertise to help vineyards continue producing consistently high quality yields whilst minimising water waste.
Water Dynamics have got a really good understanding in regards to how the farms operate with the technical specs…and that's one of the good things about using them. That we're looking five years ahead…we build things with them to increase for later on.

– Jaime, Cordoma Group
The Customer
Cordoma Group
Job Specifications
Design, supply and installation of a pump shed, which had been a long-time project for the customer
Why the customer chose Water Dynamics?
Cordoma initially contracted Water Dynamics to supply and install systems on their vineyard due to the outstanding after-sales service provided by Water Dynamics, as well as the convenience of a local branch.
Cordoma and Water Dynamics have since grown to have a longstanding relationship. Water Dynamics have been contracted to design, supply, install and implement a number of large scale irrigation projects and infrastructure upgrades for Cordoma over the past four years.
Project Challenges
Due to the nature of the industry, there was only a short time frame for the installation to be completed. This meant that preparations needed to be thorough and progress needed to be exactly on schedule
Cordoma needed an irrigation provider who could manage the entire project to maximise efficiency and streamline the entire process
Solution
Water Dynamics managed the entire project from start to finish, being involved in the consultation and design stage and seeing through to installation and implementation
Preparations began 6-9 months in advance, and Water Dynamics communicated effectively with Cordoma to ensure that day-to-day progress goals were achieved.
With the ample preparations beforehand, Water Dynamics were able to begin installation straight away.
During the installation of the pump shed, he [the project manager] looked at all the different materials and different companies and he really delivered on some of the best materials that I've seen in the industry at the moment. A lot of high-tech, new stuff that came up – he implemented that for us. And that's one of the reasons why we enjoy and use Water Dynamics.

Jaime – Cordoma Group
Project Outcome
The project was smoothly and successfully completed, with the pump shed being installed and set up within the required time frame. The customer was highly satisfied with the result, praising Water Dynamics for the quality of the products and services provided, as well as the efficiency and organisation of the entire operation.
To get that whole experience and use Water Dynamics, it just makes life a lot easier for us. At certain times we're just extremely busy that we need to offload some of our work to contractors such as Water Dynamics, and they look after the whole experience.

Jaime, Cordoma Group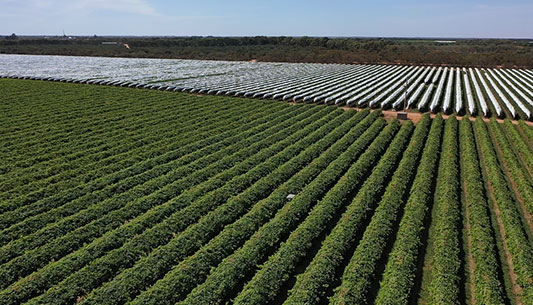 Latest Projects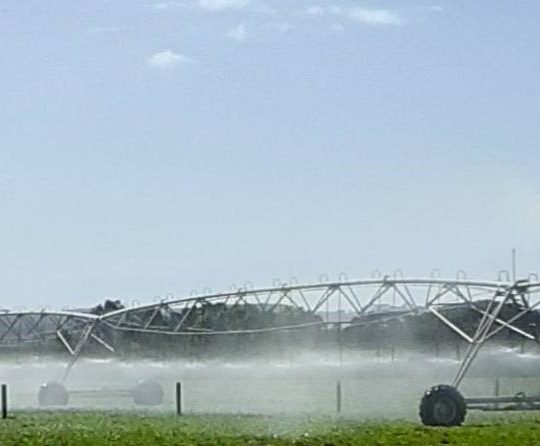 Customer & The Problem A Dairy Farmer decided that they needed to drought-proof his farm with an automated water irrigation…
Read More...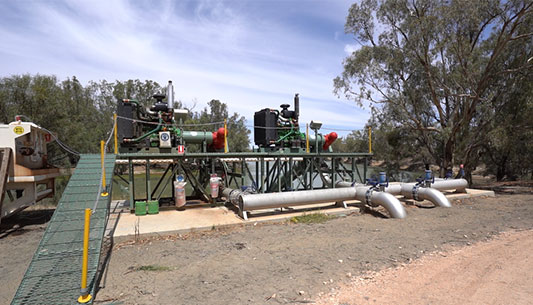 Owning and operating two of the largest vineyards in Australia, Duxton Vineyard produces approximately 60,000 tonnes of grapes a year,…
Read More...