Towable Hydraulic Drive T-L Centre Pivots
Towable Hydraulic Drive T-L Centre Pivots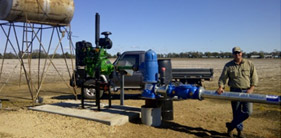 Water Dynamics have undertaken two irrigation projects for Mr Gavin Bartel of One Tree Holdings P/L, on their "Greenbah" property, near Moree.
Project Drivers
In 2007, One Tree Holdings decided the best way to maximise bore water usage and save on labour costs was to install a centre pivot.
Prior to 2007, the property was mainly dry land with an existing bore on site.
Our Solution
Water Dynamics designed and supplied an irrigation system utilising a 30.0 Ha towable TL centre pivot equipped with scissor jacks. The pivot was able to operate between two centre points.
In July 2010, Water Dynamics designed and supplied another 30.0 Ha towable TL pivot, plus new bore pump and main line.
Gavin Bartel explained that after two and half years of using the pivot and targeting certain crops we found that with the water efficiencies gained we had enough water left over to warrant the purchase of another pivot.
"Water Dynamics designed an irrigation system using a towable hydraulic drive TL centre pivot which can be towed between two circles in the one season."
"We were so happy with the results and the professionalism of the WD team that we had no hesitation in using them for our second pivot. The Water Dynamics team went out of their way to make the design and construction phases of both projects run as smooth as possible," Gavin said.
To discuss your irrigation projects please give us a call on 1800 571 812.
Latest Projects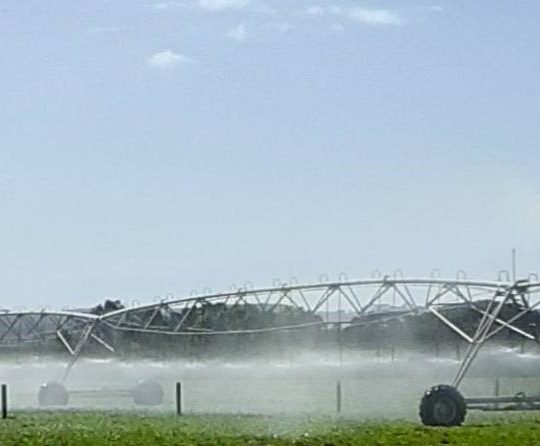 Customer & The Problem A Dairy Farmer decided that they needed to drought-proof his farm with an automated water irrigation…
Read More...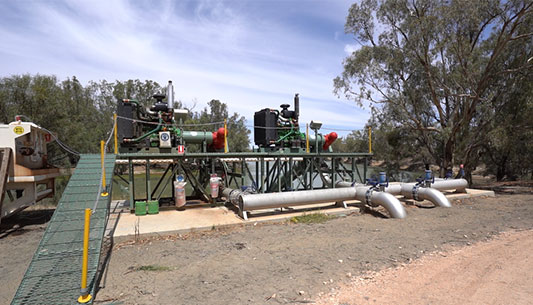 Owning and operating two of the largest vineyards in Australia, Duxton Vineyard produces approximately 60,000 tonnes of grapes a year,…
Read More...