Achieve Maximum Water Efficiency on Your Wheat Farm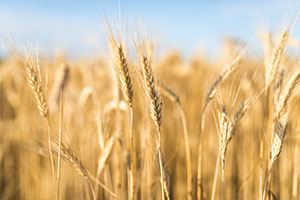 Wheat is the largest grain crop grown in Australia in terms of gross value of production, volume of production, number of businesses and total farming area. With an annual average production of 22 million tonnes, the annual gross value of wheat in Australia exceeds AU$6 billion.
Rainfall is unreliable and often sparse in Australia, and the additional strain of rising cost of water affecting farming operations across the country means that water efficiency is increasingly crucial for growers. At Water Dynamics, we source products and systems from word-leading brands to ensure your customised irrigation system maximises water efficiency as well as crop yields and quality.  
Our specialist teams can assist you in designing, sourcing, installing and implementing tailored irrigation programs to suit your farm's individual needs. Choosing the right irrigation system or layout depends on a variety of factors including soil type, topography and climate. Water Dynamics are your local irrigation experts, with decades of experience in agricultural irrigation. 
Call us today on 1800 571 812 to speak with one of our irrigation specialists and find out how we can help you with your farm's irrigation.