Planning a Residential Irrigation System for your home in Darwin?
Let us help.


Our friendly, professional team at Water Dynamics is a one stop shop providing expert advice at every stage from the initial quote, to tips on how to maintain your new system. Call 1800 855 452 to kick start your BEST. LAWN. EVER. today or simply Request a Call Back to the left, and we'll be in touch within 24 hours!
How to get started
Once you have arranged with us for someone to come out to your property – here's what you can expect:
A Water Dynamics technician will come to your property free of charge to go through your requirements, take measurements including flow and pressure. Your technician will take the time to explain your options to you.
From there, our team will design a suitable irrigation system for you, again, free of charge.
Once you have approved the quote, our team will source only the best quality irrigation products and brands to complete your job. We proudly use well-known and industry respected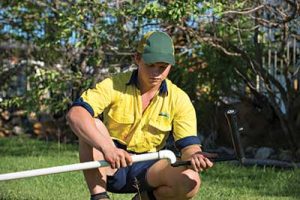 brands such as Hunter, Toro and HR Products – just to name a few.
Next, our team of certified irrigation designers will first mark out the site and conduct dial before you dig assessments before conducting the installation. The whole installation process only takes approximately two days to complete so you can enjoy the convenience of your new irrigation system in the quickest time possible.
At Water Dynamics we strive to ensure our level of service doesn't end once the installation has been completed.
For every new irrigation installation job booked in with Water Dynamics Darwin before June 30th 2018, we are offering your FIRST. SERVICE. FREE.* so that you can enjoy peace of mind with you new irrigation system. We call this our Pre-Season Irrigation Health Check!


Watering Solutions Made Easy
Whether you are doing some DIY irrigation, or you want us to build you a complete at home watering system, Water Dynamics Darwin are here to provide you our expertise and cost effective product range to get the job done. From pop-up sprinklers, to micro irrigation and controllers, we've got you covered.
Here's a quick look at some of the residential irrigation solutions we offer:
Sprinkler Irrigation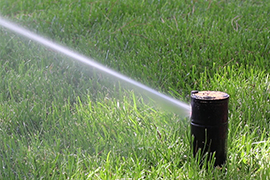 Sprinklers are the most common type of irrigation used by homeowners. This method applies water by spraying water in the air through sprinklers and drops water onto the ground in a similar way to light rain.
Micro Irrigation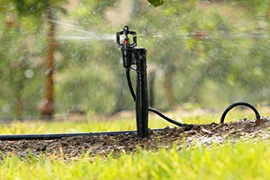 Micro irrigation is a trickle method of irrigation which slowly applies directly to the plant's root. It does this through low pressure 'micro-sprinklers'. Micro irrigation helps control flow rates, and saves water usage.
Drip Irrigation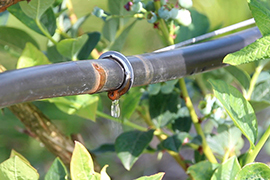 Drip Irrigation uses using 'drippers' or 'emitters' to slowly drop water directly to the plant's root. This means that the water is pushed deeper into the soil and an ideal moisture level is maintained.
Click here to learn more about the types of irrigation options available.

Why choose Water Dynamics Darwin?
Water Dynamics are your local friendly irrigation experts dedicated to helping homeowners, like yourself, create watering systems that will not only help you achieve a healthy lush lawn but will also reduce your water usage and save you valuable time and effort.
With over 30 years' experience in domestic irrigation, Water Dynamics Darwin has everything you need to keep your garden green – and to have your neighbours green with envy!
You can trust Water Dynamics Darwin to provide you a personal, yet professional, level of service for all your irrigation needs.
For more information…
For more information on how you can achieve your BEST. LAWN. EVER. call our Water Dynamics Darwin team on 1800 855 452 or fill in the request a callback form to the left.
You can also follow us on Facebook, where you'll not only get local irrigation advice, but you will also get access to exclusive discounts, offers and giveaways.

---
Terms and Conditions for our FIRST. SERVICE.FREE. offer
For every new installation job booked in with Water Dynamics Darwin from 1st April 2018 – 30th June 2018 we will be offering you your FIRST. SERVICE. FREE. through our Pre-Season Irrigation Health check program.
Our pre-season health check includes:
Fixing and programming controllers
Changing/replacing sprinklers
Checking valves
Checking for leaks
Repairing damages
We also change or make adjustments to sprinklers that are not spraying properly eg. not spraying in in the right direction or spraying too much or too little, and we can also reprogram controllers, if required.
Water Dynamics will make note in our system to reach out to you within 12 months (the recommended time for a first service) to conduct your complimentary Pre-Season Irrigation Health Check, unless you contact us first.
Should you experience any problems with your new irrigation system before Water Dynamics contact you for your complimentary Pre-Season Irrigation Health Check, and the team makes an on-site service call to your property, this visit will be classified as your FIRST. SERVICE. FREE. offer. In other words, only one on-site free service per customer.