Planning an Irrigation System for your Home in Darwin?

Contact Water Dynamics Darwin today. Our team of certified irrigation experts can provide you with advice on finding the right products for your lawn or garden, and design and install your irrigation system for you. Call 1800 855 452 or fill in the form on the left to arrange a free consultation at your home.
 Want to install a watering system but don't know where to start?
Water Dynamics are your local friendly irrigation experts dedicated to helping homeowners like yourself create watering systems that will not only help you achieve a healthy lush lawn but will also reduce your water usage and save you valuable time and effort. With over 30 years' experience in domestic irrigation, Water Dynamics Darwin has everything you need to keep your garden green.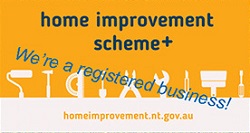 Did you know?
You can get up to $4,000 from the government to put towards a new irrigation system! Visit www.homeimprovement.nt.gov.au for more information.
Meet the team
Jimmy and his team believe in good old-fashioned customer service – giving you the personal attention you're looking for. From providing advice on finding the right products for your lawn or garden, designing and installing an irrigation system for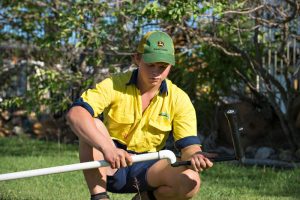 you, or repairing any leaks or broken parts on your existing system, you can always count on the guys at Water Dynamics to provide a solution that's right for you.
We know that planning an irrigation system can be overwhelming, but it doesn't have to be, and we're here to guide you through it.
The Water Dynamics Darwin team is led by Jimmy, the cheerful branch manager and all-round top bloke. Jimmy's knowledge and experience is extensive and spans over many years. He is obsessed with providing the best expert advice and service possible and has brought together an expert team whom share his vision.
The Water Dynamics team includes a blend of product experts, certified irrigation designers and installers with certificates 3 and 4 in irrigation, certified installers electricians, and certified fitters and turners. With up to 3 decades of experience, our staff are very well known in the industry and some have previously owned and operated their own landscaping and irrigation businesses.

Watering made easy
There is a range of irrigation solutions available to you that will keep your lawn and plants healthy while lowering water use.
To maximise the benefits of irrigation, it is good to have an understanding of the most suitable system for your needs. With over 30 years of experience in domestic irrigation, Water Dynamics can help you find the best solution for your home. Click here to learn about the types of irrigation options available.
Installations….it's as easy as 1, 2, 3…
1. Free Design Service & Initial Consultation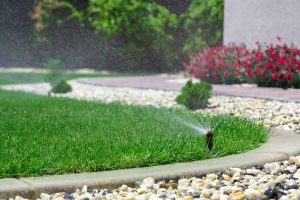 A Water Dynamics technician will come to your property free of charge to go through your requirements, take measurements including flow and pressure, take the time to explain your options to you and from there, design a suitable irrigation system for you, again, free of charge.
2. Quote
Our staff will then develop a product list for your irrigation system and will provide you with a quote within 24 hours.
3. Installation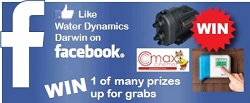 Once you have approved the quote, our team will come out to perform the installation. Our team of certified irrigation designers will first mark out the site and conduct dial before you dig assessments before conducting the installation. The whole installation process only takes approximately 2 days to complete so you can enjoy the convenience of your new irrigation system in the quickest time possible.
Need a repair? Don't waste valuable time, call us today!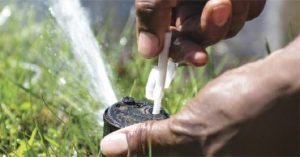 Unlike other suppliers, our team is on hand to repair and service domestic irrigation systems too.
We repair all types and brands of irrigation systems – sprinklers, drip and micro. Big or small.
Don't waste your valuable time trying to fix a problem, give us a call and we can help you out. We provide troubleshooting services for damages caused by lawn mowers, leaks, broken or clogged sprinklers etc.
Pre-Season Irrigation Health Check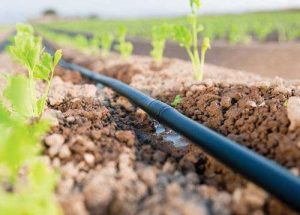 We can also change or make adjustments to sprinklers that are not spraying properly eg. not spraying in in the right direction or spraying too much or too little, and we can also reprogram controllers if required.
Water Dynamics Darwin also conduct irrigation system maintenance checks to ensure your garden doesn't suffer during the dry season.
We provide a range of maintenance services to ensure your irrigation system is working all season long.
Our pre-season health check includes:
Fixing and programming controllers
Changing/replacing sprinklers
Checking valves
Checking for leaks
Repairing damages
Contact Water Dynamics Darwin to complete a pre-season irrigation health check.
Quality Products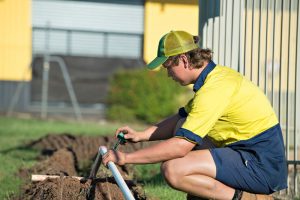 Water Dynamics Darwin can assist with all aspects of your system from the control station including the pump, backflow
prevention system, chemical injection system for fertilisers and other chemicals. Combinations of different filters, main line valve and flowmeter. We also supply a wide range of controllers, valves, poly pipe, manifolds and fittings from well-known brands such as Hunter and Toro.
Speak to one of our experienced staff about your domestic irrigation service requirements by calling 1800 855 452 today, or fill out the form on the left and we'll contact you.
Please note this service is not available at all Water Dynamics store locations.