The Advantages of Solar Water Pumps for Ground Water
The Advantages of Solar Water Pumps for Ground Water
Solar surface and bore pumps are ideal for use in many Australian environments – after all, many of the most remote areas in this country get plenty of sunshine. Solar pumps are a popular choice for watering livestock, crop irrigation, industrial water supply and even residential and swimming pool applications. So what are the benefits?
Solar panels can be reliable, even in regional and remote areas.
They make an ideal choice when grid power is irregular or unavailable. When properly serviced and maintained and with adequate water storage, solar pumps offer great reliability. Some systems even offer apps to help you remotely monitor performance and flow rate.
They have extremely low operating costs.
One of the major advantages of a solar pump is that its energy comes straight from the sun, lowering operating costs and its environmental footprint. Solar panels may even be eligible for technology certificates from the Small-Scale Renewable Energy Scheme that can help recoup purchase costs.
They're easy to transport and relocate.
Need to move a large mob of stock, or change your pump location based on the seasons? Depending on your system and site, solar water pump systems can be shifted relatively easily.
Solar pumps are generally low-maintenance.
Upkeep is typically minimal compared to grid power or generators – an important factor when these pumps are often used hundreds of kilometres from service bases. If PV panels lose efficiency, they can be replaced separately to the whole system.
Productivity increases in times of need.
When it's hot and sunny people tend to use more water, and livestock will hang closer to water troughs. A solar water pump moves more water in sunny weather and slows appropriately when it's overcast or raining, with the option to store a backup supply if your storage tank is adequately sized.
The possibilities for solar pump systems
Solar panels can be designed in almost any configuration, including borehole or surface configurations and with centrifugal or positive displacement pumps. Surface pumps work well for dams, tanks, creeks and ponds as long as the pump can be located under 6 metres above the water level. Borehole or submersible pumps can perform very effectively with solar panels as long as the system is correctly planned.
In less sunny areas there may be a benefit in installing a passive (non-motorised) or active (motorised) tracker that will shift the PV panel to gain the most energy as the day progresses. Generators or batteries can also be integrated into the system as a backup for cooler days.
Of course, the reliability and performance of your solar pump depends on the quality of your pump service. To enquire about an onsite or in-house pump service for your solar pumps, contact the Water Dynamics team on 1800 571 812.
Latest News Posts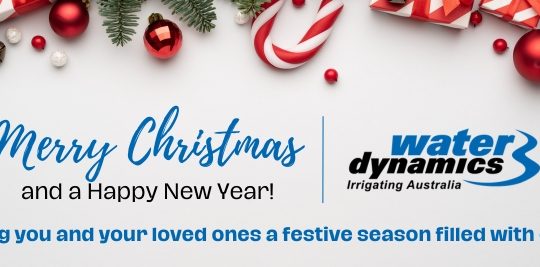 During the holiday season, our trading hours will vary – please refer to the tables below for the details of…
Read More...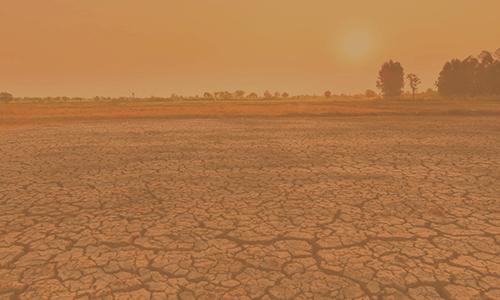 Preparing for El Niño 2023 in Australia: Solutions for Resilience As we approach the end of one year and the…
Read More...