Introducing our Platinum Pivot Professional program
Introducing our Platinum Pivot Professional program
– Water Dynamics' 5-star service for T-L pivots, parts and pipes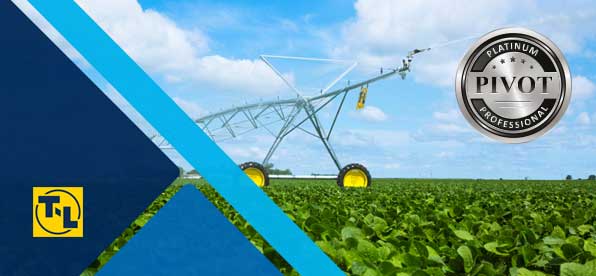 At Water Dynamics you can rely on us to support your valuable pivot investment.
When you choose Water Dynamics for your T-L pivots, spare parts and pipes, you are choosing to work with a supplier who:
Has the longest standing relationship with T-L in Australia. Water Dynamics has been proudly supplying T-L spare parts and pipes for over 30 years.
Has a national presence, with 8 locations across Australia. We also have strategically located, remote Pivot Sales Representatives in key locations.
Has a market leading group of talented, experienced individuals who have reached the milestone of 10+ years in the pivot industry, or sold over 100 T-L pivots. We call this elite group our Platinum Pivot Professionals, and we have representatives in our branches across Victoria, South Australia and Tasmania.
Has installed the most T-L pivots in the Australian marketplace – at last count Water Dynamics has over 2,000 pivots installed nationwide.
Has local T-L inventory, boasting a large range of readily available stock to ensure we are able to provide a faster turnaround time than our competitors.
Water Dynamics are committed to being Australia's premier T-L pivot provider, and therefore we can also provide exclusive pricing, and corporate arrangements on special request.
Want to know more about what we can offer you?
Request a Call Back using the form below and one of our Platinum Pivot Professionals will be in touch: