Water Dynamics Perth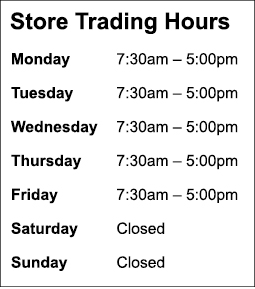 Having operated for over 30 years, Water Dynamics Perth has a wealth of knowledge and skills on the irrigation requirements of local households, landscapers and farmers. We pride ourselves in being Perth's leading irrigation specialists and can provide you with expert advice, high-quality products and brands along with a range of services.
Our Perth store is located at 33 Colquhoun Road, Perth Airport. This relatively new store is fully equipped to handle all of your irrigation requirements. We are fully stocked with a wide range of irrigation products and pumps to suit all domestic, landscaping and agricultural irrigation needs.
Residential flow metre specialists
Water Dynamics Perth is the Department of Water's only contracted and certified supplier of residential flow meter products and services.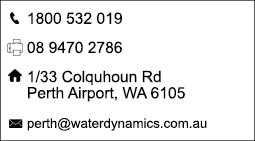 Visit us in store or call us for all your water meter needs with a large range of stocked water meter products available:
Paddle wheel irrigation meters
Turbine meters
Ultrasonic meters
Mag flow meters
As a certified board meter installer, our installations comply with the requirements and standards set by the Department of Water. We service all flow meter brands including Woltman, Arad WSP, Bermad, WPD Emflux and Sensus/Meineke.
Over 30 years' experience in agriculture irrigation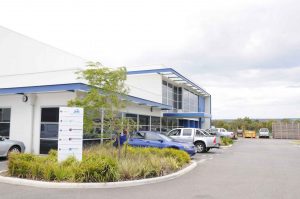 Water Dynamics Perth offers a range of agricultural irrigation solutions that will help you boost yields, while reducing water usage. From Kununurra in the north and Margaret River in the south, from Gingin to Harvey, we provide customised irrigation solutions that best meet your needs and budget. We are proud to be a member of the Margaret River Wine Association.
Our team at Water Dynamics Perth can help you with every stage of your commercial or farming irrigation planning and implementation. Whether you utilise drip irrigation for your olives or micro irrigation for your citrus, we supply the right equipment to meet your needs to ensure performance and longevity.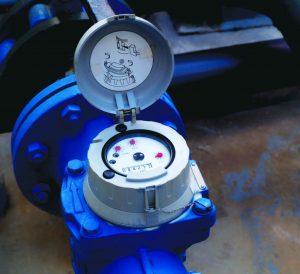 Water Dynamics is Australia's number one distributor of T-L centre pivots and linear Irrigators. The irrigators are used extensively across Australia for a range of agricultural irrigation.
We also provide a complete range of maintenance services to help prevent costly irrigation system failure:
Flushing of driplines
Filter and valve checks
Pressure check
Damage repair
Check for leaks
Control system maintenance
Irrigation and water management solutions for mine sites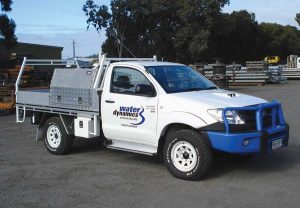 Water Dynamics Perth works closely with many WA mine sites to assist them in managing water on site. Areas we specialise in include:
Dust suppression
Re-generation and re-vegetation of lands into pastures and crops after the mining process.
Metering equipment for better control of water usage on mine sites.
We offer a range of solutions for the above applications and tailor our options for individual mine site requirements, including T-L centre pivot and linear irrigators and Rainbird.
Experts in managing water costs and efficiency for municipals
Our Perth store has the expertise, equipment and dedicated technicians to help councils reduce water consumption and protect water quality in parks, reserves and council buildings. We help implement targeted monitoring equipment, more water-efficient irrigation technology and improved irrigation practices based on the topography and water source at each of your sites to significantly reduce your water use.
Our team of water engineers have worked with councils around WA and can help you meet the challenges of efficient water use now and into the future. We have several sustainability tips on harnessing groundwater and stormwater for irrigation of larger parks and reserves and can also provide advice on future design projects to ensure resourceful irrigation and water efficiency is employed.