Meet the Water Dynamics Perth Team

At Water Dynamics Perth our strength is our people. With over 135 years of experience combined our team is full of dedicated individuals who take pride in our extensive industry expertise, and our professional, friendly customer service.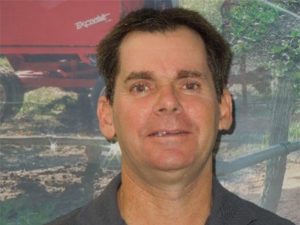 Ashley Swayn, Branch Manager
Ashley Swayn has lead the team at Water Dynamics Perth since February 2017. With over 25 years' experience in Agricultural Management, Ashley understands the farming community having grown up in the industry with his parents in South West Country Victoria.
Very competitive by nature – Ashley keeps fit by hitting the gym regularly, playing competitive squash, running and bike riding. Outside of work Ashley also enjoys gardening, and travelling to far away and remote destinations. A passionate AFL supporter, Ashley's team is the Hawthorn Football Club.
---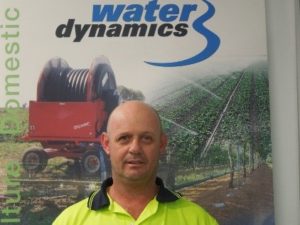 Steve Walker, Service Manager
With 25 Years in irrigation service and repairs, Steve Walker is our qualified and certified meter reader and installer – one of only two in WA! Steve joined Water Dynamics in 2013 to build and manage the service team. Steve's passionate about servicing our clients' needs to the best of his ability, and getting his hands dirty out in the field.
Steve is a keen drummer in a local band playing gigs most weekends. Steve also loves boating, and has a couple of 'secret location' fishing hotspots.
---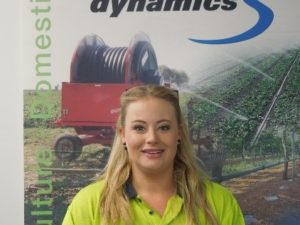 Louise Marston, Service Technician
With her background in the mining industry, Louise Marston has 5 years in Water Pump Treatment and Installation. Louise's expertise lies in filtration, water management of waste water in mining, and hydraulics. Louise recently joined our service team in July 2017, as a result of Water Dynamics winning a Government tender allowing us to grow our service team.
Louise recently married, enjoys Camping, fishing, 4WDing, diving/snorkelling, and the great outdoors in general.
---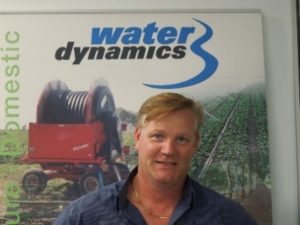 Peter Edwards, Sales
Peter Edwards has been with Water Dynamics in Perth for 20 years, and is coming up on 30 years total in the agricultural/commercial irrigation design and sales industry. Peter's deep understanding and passion for agriculture has allowed him to accumulate expert level knowledge, and customer support, across a multitude of viticulture and horticultural businesses in WA.
Peter's passion outside of work is his love for baseball and softball. Not only does he play, but Peter coaches, and is devoted to encouraging his two son's junior baseball careers.
---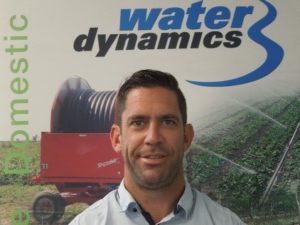 Brad Costello, Sales
Brad Costello's experience in the irrigation industry spans approximately 8 years. In his career thus far Brad has worked in both irrigation sales, and landscaping Installation management. Brad recently joined the Perth Water Dynamics team in July 2017, coming over to us from a competitor.
Brad has a passion for Rugby League, following the Canterbury Bulldogs, and he coaches junior teams in a local competition. Brad also enjoys keeping fit through body building and spending time at the beach.
---
Marie Beauchamp, Retail Manager
Retail Manager, Marie Beauchamp has been with Water Dynamics since 2015. Marie's customer care and service is second to none, putting her 25 years of experience in the retail industry into every transaction. Marie is the rock which holds the Perth team together, and our customers agree – with some of her regulars swearing to only buy their products from Marie, and Water Dynamics.
Marie loves to keep active, going the gym several days per week. Marie also plays and referees netball at a high level throughout the Perth metro area.
---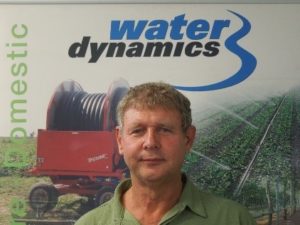 Dave Norman, Designer
Dave is our Irricad qualified Designer of irrigation landscapes, with 17 years in the industry including the  design of Centre Pivots, Micro Irrigation, pumps and waste water management. Dave joined the team at Water Dynamics in 2014, and his level of knowledge and expertise is gold to us at Water Dynamics in Perth, and to our customer base we serve. Outside of work, Dave is a passionate golfer and enjoys camping, fishing and the great outdoors.
Have more questions for us or one of our team? Call our Perth office on 1800 532 019 to speak with one of our irrigation experts today!